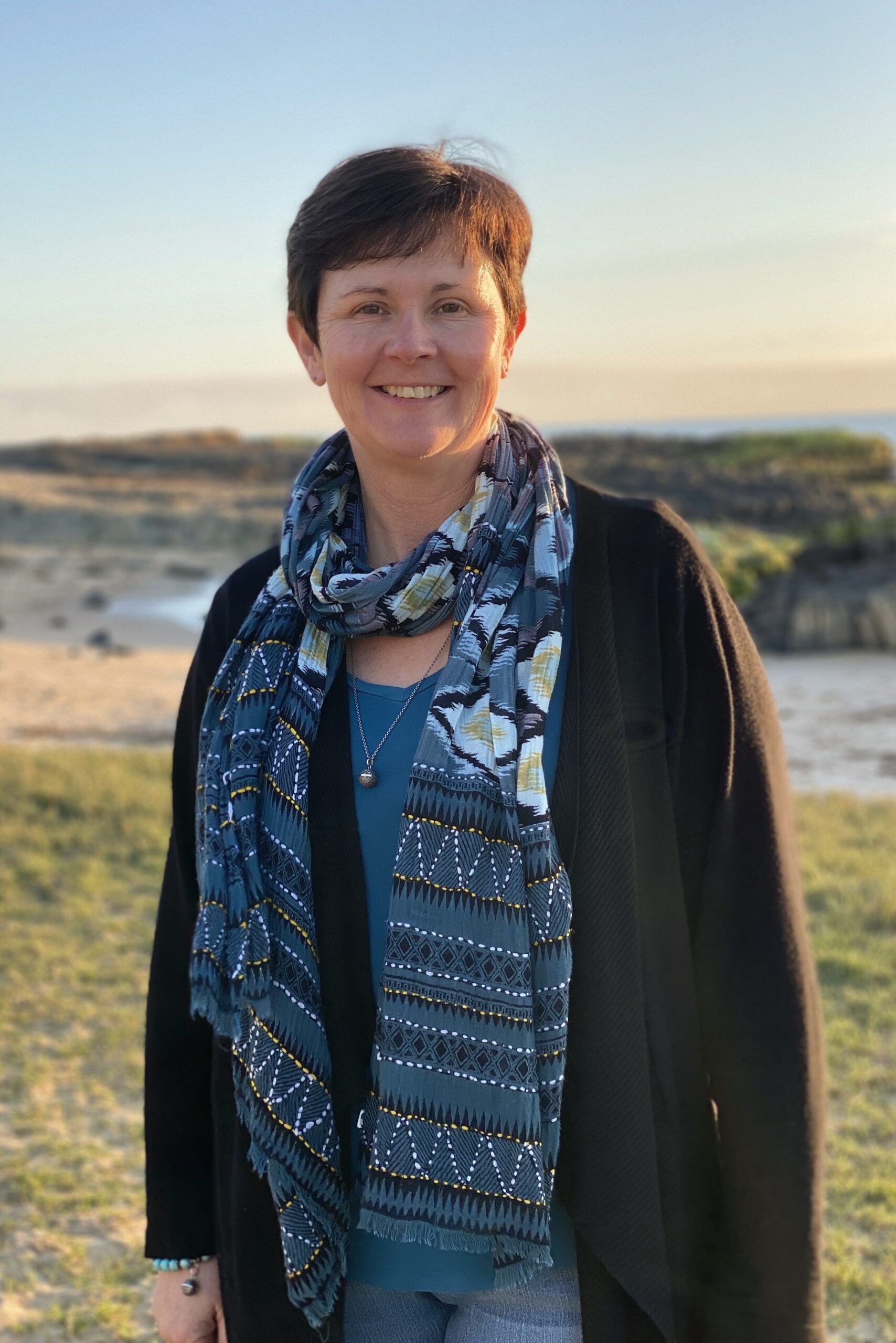 I started my business True Equanimity Yoga in 2018 and I offer regular weekly group yoga and meditation classes around the Bunbury area. I am a qualified Dru Yoga and Meditation teacher and a registered Level 1 teacher with Yoga Australia and member of Meditation Australia. I am also a Mental Health Aware Yoga teacher which aligns my yoga teaching with my experience working in the mental health sector. My teaching style is person centered, authentic, connected, heart felt and nature based. My yoga and meditation classes are focused on "innercise" and mental health and well being, rather than exercise or fitness based. I resonate with the equanimity that Dru Yoga and Meditation gives me as it balances all the layers of my being – physical, emotional, mental and spiritual.
I believe yoga is for everybody and every "body" – different and diverse bodies. Yoga should also be sustainable by adapting to varying needs depending on our health, lifestyle and age. I teach from a body positive approach that stands for diversity and compassion as I myself do not fit the perceived stereotyped image of a yoga teacher as portrayed widely on Instagram. My teaching focus is on keeping students safe and encouraging them to listen to their own body's needs and only work at a level appropriate to the individual, at any given time. Regular yoga, meditation and breath practice has transformed my life, creating improved work/life balance and cultivating a new realm of inner peace, serenity and resilience.
I have worked for over thirty years in the community services and health sector with a focus on training, aged care, youth work, women's health, injury prevention and health promotion, particularly mental health and well being. I have a passion for mental health and well being for all and making the world a more inclusive and peaceful place. I currently still work part time in the area of mental health and suicide prevention.
I have lived locally in Dalyellup for over ten years with my husband and three yoga mat loving cats. I especially love mindful walks and yoga practice outside in nature in this beautiful part of the South West. I also love reading books, going to the movies and drinking great coffee. I look forward to meeting you on the mat or in the park to explore cultivating more equanimity in your life.
Contact Me